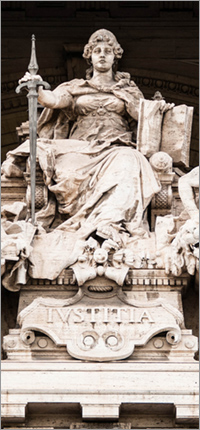 Law Office Paolelli e Teodori has been a high qualified efficient firm for more than 10 years. It is a well-balanced synthesis of different careers that join together in an appreciated sharing of professional and human virtues.
Due to a deep experience gained in the past, the Law Office provides legal advice and assistance in many areas of the civil law (concurrent estate, condominium, lease and all the particular cases related to property protection), family law (marriage law, legitimacy and illegitimacy, shared parenting, children protection and inheritance), obligations, liability insurance, professional responsibility, insurance law and labor law.
Our Lawyers improved a special skill in the area of inheritance and people's protection institute (support for disabled people, inability and disqualification). Furthermore they studied subjects such as actual damages and obligations and contracts.
The Firm also provides assistance in the Administrative and Criminal Law areas.
Lawyer Marco Paolelli has been a member of the Carabinieri National Association, and has been focusing the attention on all the cases related to the activities of both Security Division's operators (Carabinieri, State Forestry Corps, Polizia di Stato, Guardia di Finanza, Penitentiary Police) and Defense Division's operators (Italian Air Force, Land Army and Italian Navy).
Thanks to its professionalism and the experience gradually gained in the above-mentioned areas, Law Office Paolelli&Teodori give aid to a more and more numerous and qualified clientele. Moreover the Firm can count on a wide network of Lawyers able to provide assistance to potential clients in every Circuit of the Italian Republic.